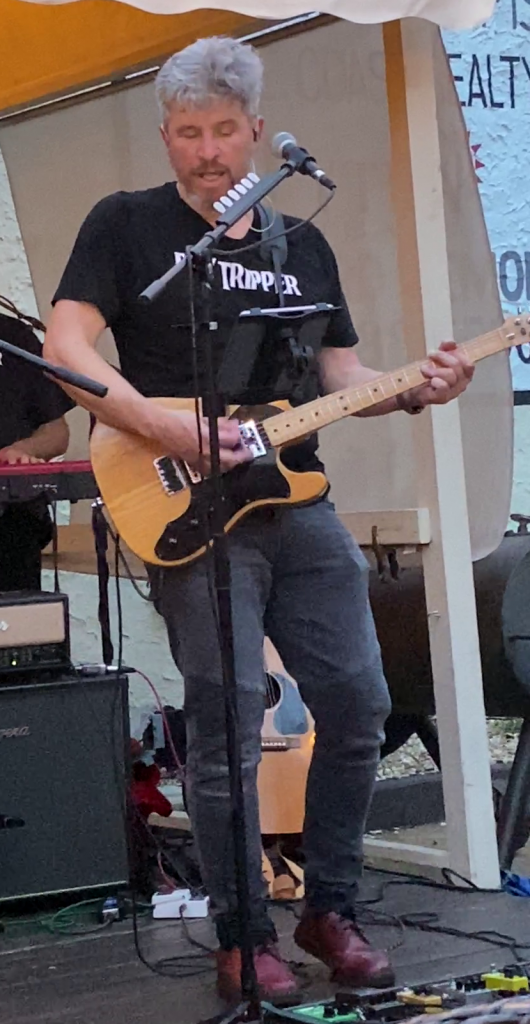 Paul Roub – Lead / Rhythm guitars & Vocals.

Paul joined Day Tripper in August 2022. Apart from being an accomplished singer / songwriter we know very little about him.
But he sure does sing and play guitar really well ! Welcome Paul
Jeff Dalton – Bass Guitar & Vocals.
Jeff has a long history of playing in Beatles tribute bands and bands that focus exclusively on music from the 60's – he even got to play at Liverpool's Cavern Club in 1995 ! Jeff was a past member of "Creme Tangerine" and "Octopus's Garden" so teaming up with Day Tripper was an easy choice.
When he's not doing his best to sound like Mr. McCartney – Jeff writes and records his own material You can find him at: (shameless plug) https://indigobeige.hearnow.com/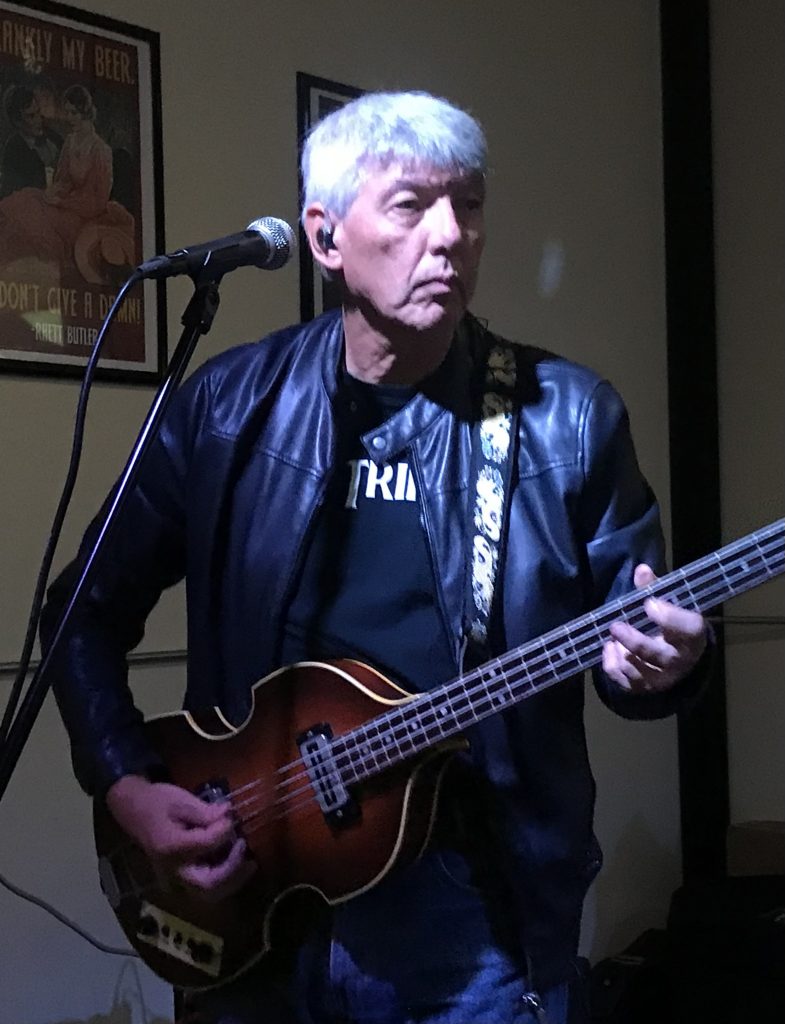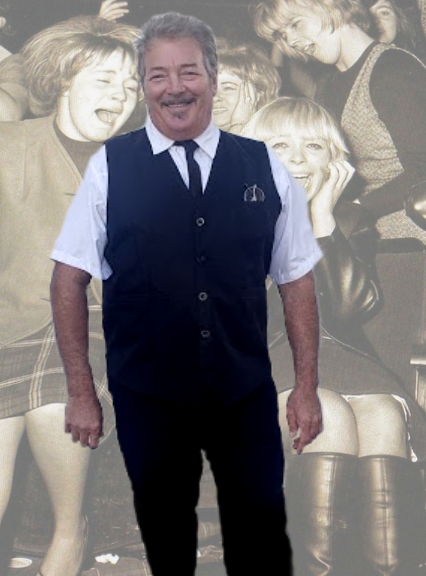 Rock Lynn – Keyboards & Vocals.
A resident of Florida since 1990, Rock has played with numerous local bands working to faithfully recreate many of the historic musical sounds of the 60's and 70's. Joining Day Tripper gives Rock the opportunity to explore the variety and depth of the Beatles catalogue and lets the band recreate such classics as Eleanor Rigby. Rock uses a Nord Electro keyboard which allows him to condense a full orchestra into a 22lb unit !
Rich Williams – Drums & Vocals. Originally from London, Rich spent many years playing loud rock music on the UK pub-rock circuit (not much Beatles music was played). Day Tripper's more melodic and musical approach is a welcome change !!
"The best part of playing with Day Tripper is looking up from the kit and watching a sea of people singing, dancing and smiling….. "
Rich plays a DW / Roland V-Drum hybrid kit.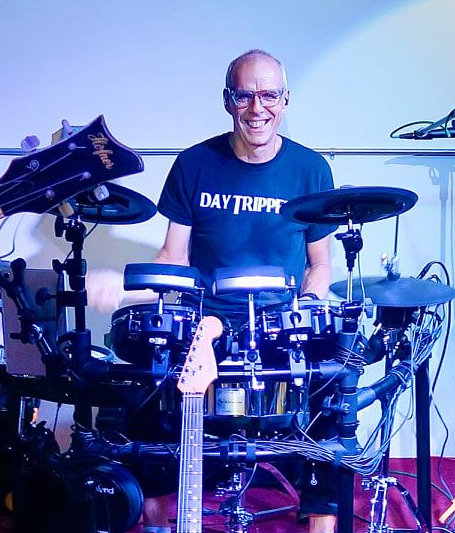 Matt Nylen – Lead / Rhythm guitars & Vocals. As Brevard County's answer to Eric Clapton – Matt is one of the busiest guitar players in the County. When he's not playing with Day Tripper you'll likely see Matt playing with one of his other bands at various Space Coast venues.
Matt seems to have more guitars than anyone else we know, and as well as taking care of vocal duties on many of the John Lennon numbers, Matt does a nifty job of EC's work on While My Guitar Gently Weeps !!